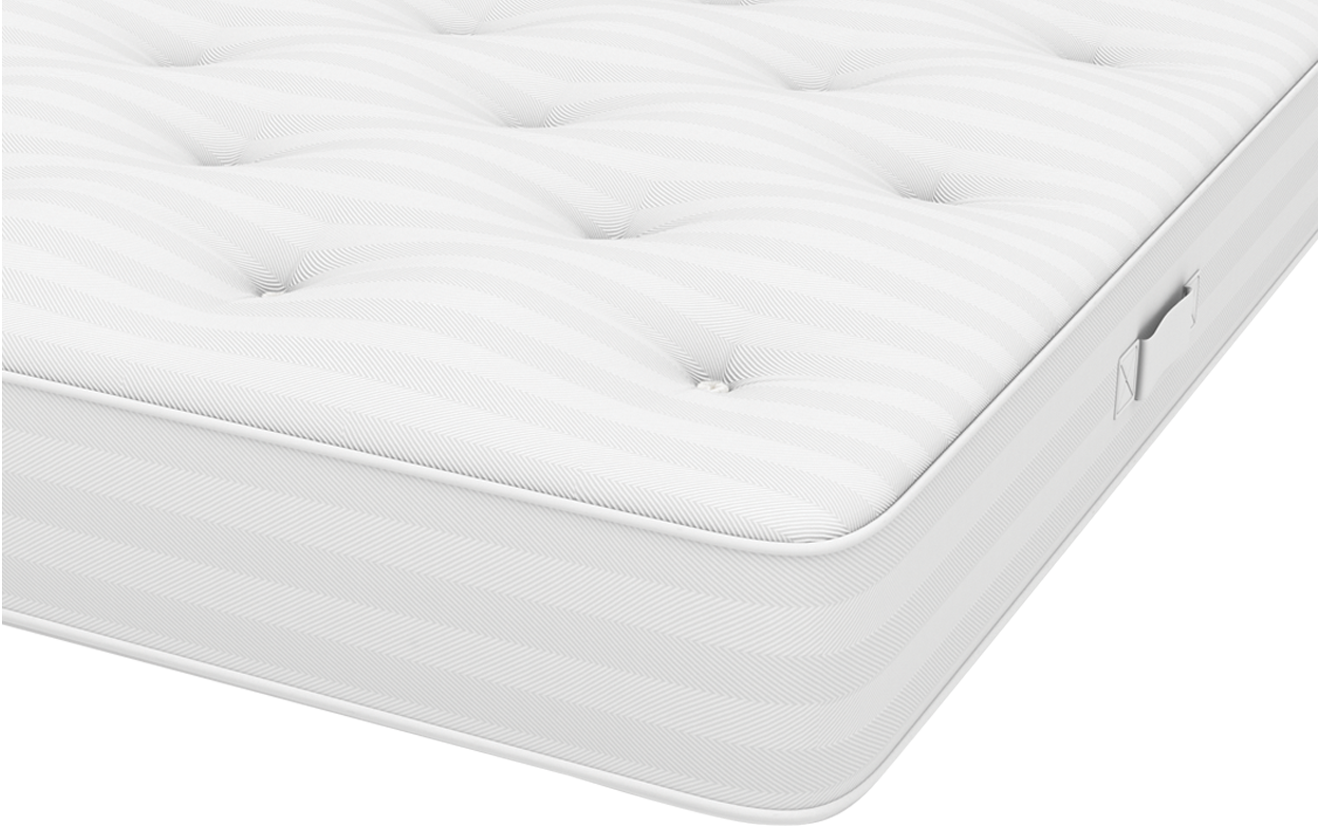 Natural. Life. Style.
Sprout mattresses are natural, hypoallergenic mattresses are handmade with bespoke techniques, giving your bed the upgrade you deserve.
Sprout is a Canadian-owned brand of hand-made natural mattresses and accessories. Locally made right here in Edmonton, Sprout uses only the best natural materials to create a well-ventilated mattress and guarantee a hypoallergenic, healthy, and comfortable rest.
Sprout mattresses use natural fibres that breathe. You'll have cosy nights in winter and cool ones in summer. When the temperature naturally readjusts, you don't have to. Peaceful nights mean productive days.
Better sleep, Naturally
The difference is night and day.
Natural, chemical-free materials
These mattresses are made using 100% dunlop latex, wool and silk, and natural cotton fibers. The majority of mattresses available today are made from foam or with chemical and synthetic additives, which can be harmful when breathed in over long periods of time, and are also harmful to the environment.
Temperature controlled, clean mattresses
Natural materials are more breathable than synthetics and foam. In synthetic mattresses, heat and moisture get trapped inside, which creates a breeding ground for millions of dust mites, bugs, mold & mildew. Sprout mattresses are anti-bacterial and clean.
Quality construction, made by hand
Sprout uses traditional stitching and tufting methods and construct these mattresses by hand. Internal elements stay in place and the mattress maintains its proper structure and support for a longer period of time.
| Mattress | Somnus | Durus | Firmus | Luxuria | Vivo | Mollis |
| --- | --- | --- | --- | --- | --- | --- |
| Wool | | | | | | |
| Silk | | | | | | |
| Cotton | | | | | | |
| Two sided | | | | | | |
| Latex | 3″ | 2″ | 1″ | 10″ | 7″ | 6″ |
| Height | 13″ | 12.5″ | 12″ | 12″ | 10″ | 9″ |
| Feel | Soft | Medium | Firm | Soft | Medium | Firm |
| Edge guards | | | | | | |
| 100% Cotton fabric | | | | | | |
| Wrapped pocket coils | | | | | | |
| Handles | | | | | | |
| Tight top | | | | | | |
| Tufted | | | | | | |
| Recommendations | Side & luxurious sleepers | Athletes, side, and back sleepers | Stomach sleepers & Growing children | Suited for large body (180+lbs) types and all sleeping positions. | Suited for average body types and all sleeping positions. | Suited for small body types ( under 125 lbs) and all sleeping positions. |