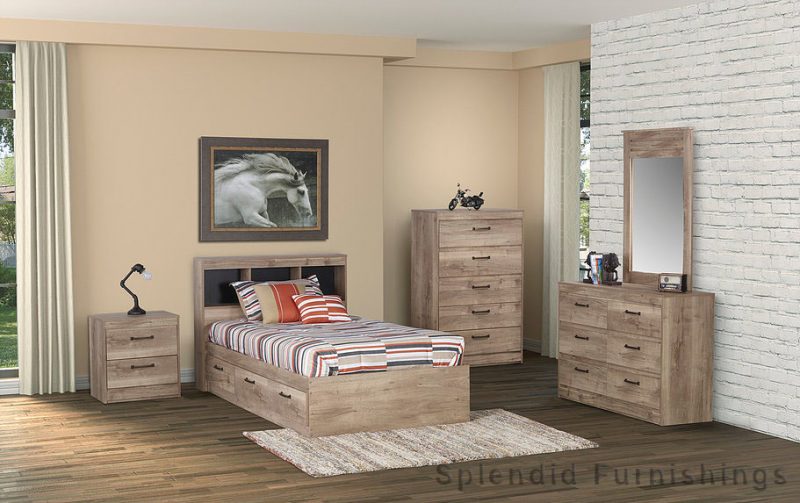 SPL 448YTH – Kids bedroom
Kids furniture Edmonton is an ideal choice for space saving solution in Canada and is perfect for the decoration at home.
These are soft and comfortable for kids which makes them more comfortable and gives them the pleasure.
This furniture for kids includes light wood and snag free fully crafted from Canadian wood with fully furnished drawers and dyna roller glide.
Compare
Kids Furniture Edmonton
Description:
Light wood Finish
Proudly Made in Alberta Canada
Crafted From Best Canadian Wood
Snag free, fully finished drawers with Black Knobs, silent metal Dyna roller-glide
Dimensions:
Twin HeadBoardB/C : L: 43.54″ H:36.85″ D: 8.23″
Twin MatesBed : L: 76.22″ H: 14.02″ D: 41.65″
Night Stand : L:20.87″ H: 23.46″ D:15.79″
Dresser : L: 48.58″ H: 32.28″ D:15.79″
Mirror : L: 31.18″ H:41.69″ D: 1.89″
Chest : L: 30.94″ H: 47.40″ D:15.79″
Also check other home furnishing items on our store.